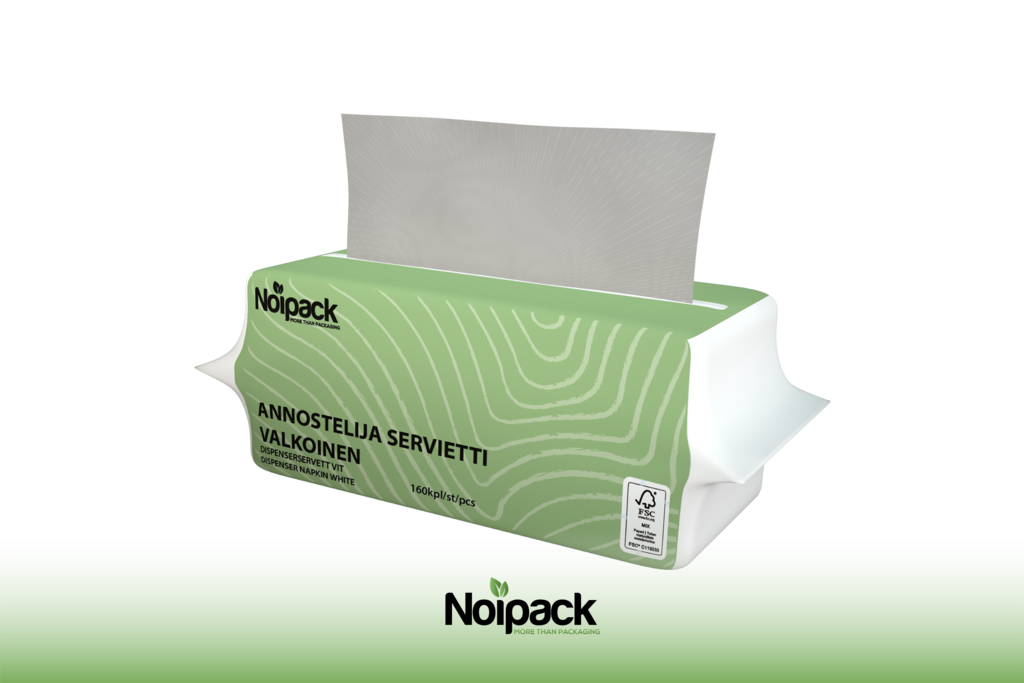 Noipack dispenser napkin white 16,5x20,5cm
Noipack dispenser napkin white 16,5x20,5cm is made of 100% virgin paper. The virgin paper has new fibers, so the texture of the paper is higher quality, smoother and more even than recycled paper. And our napkins are FSC certified, which means that the wood fibers used to make them come from responsibly managed forests. The product is packaged in a handy and easy-to-use dispenser that makes it easy to take one napkin at a time. Not only is this a cost-effective solution, it also helps reduce waste and environmental impact. The packaging of the dispenser napkins is made from 30% recycled ldpe plastic.
Do you want more information about our products?