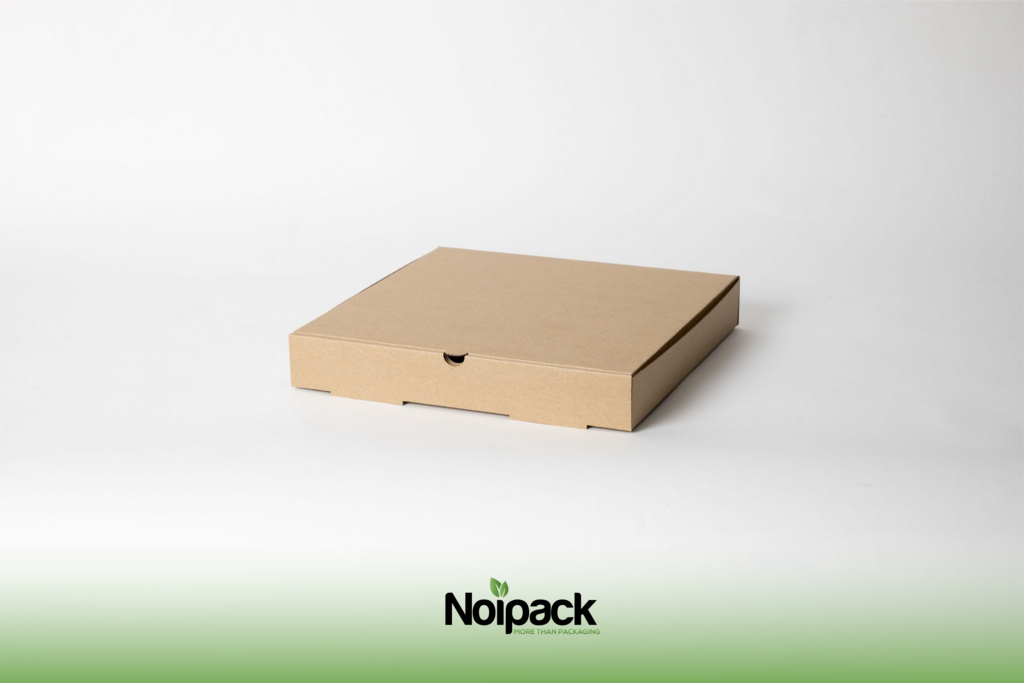 Pan pizza box Take Pizza Away 32x32x5cm (mod.It)
Pan pizza box Take Pizza Away 32x32x5cm is made of 100% renewable materials from well-managed FSC-certified forests. We pride ourselves on sourcing our materials responsibly and ensuring that our packaging is as environmentally friendly as possible. Our pizza boxes are a responsible choice, as well as being strong, durable and reliable. Whether you're a small pizzeria or a large restaurant, our FSC certified pizza box is the perfect choice for any business that values both quality and sustainability. This pizza box model has ventilation holes on the front and back, the box is also quick and easy to fold. This box is ideal for slightly taller pizzas, for example pan pizzas. Recycle the pizza box in the cardboard collection.
Do you want more information about our products?